We are a music production agency that works with brands. We believe in the power of sound, always at the intersection of music and marketing.
film scoring
advertising
sonic branding
music licencing
sound design
film scoring
advertising
sonic branding
music licencing
sound design
our Services
We make music for commercials, online ad campaigns and soundtracks.
We reach your potential clients by making an emotional connection.

If you are a brand that is looking for music more organic than the usual stuff, you have come to the right place!
film scoring
Under the supervision of our artistic directors, ColorWorld Studio provides a full range of music scoring services to feature and documentary filmmakers, as well as short films and other audio-visual projects requiring original soundtrack and composition work.
advertising
We have the ability to custom create any genre of music. ColorWorld Studio have worked with numerous ad agencies and placed music in commercials for the world's most well-known brands.
Whether it's an action-packed commercial, a family-friendly product or a comedic ad campaign, we the music that can help enhance and create brand-loyalty for any production.
sonic branding
We can help you set up a unique sound for your brand. This way every time a (potential) customer hears this sound he or she is instantly reminded of your brand.
Scientific research shows that using the right kind of music in your campaigns is crucial, because with music you can speak directly to the heart of your potential client.
music licencing
We bring brands, artists and fans together to build you a strong music strategy with our local music heroes.
More and more brands are using artists, their music and the emotional universe that goes with them to communicate, recruit or retain their customers. ColorWorld's licence catalog was created to make it easier for brands to meet artists and their fans.
sound design
Looking for world-class sound effects to accompany your video ? Our focus is in crafting original sound experiences to enhance the emotional impact for media whether it be for technology, film, television, or products.
Hurry!
We're offering a few days of free consulation for those who want to know more about Music Branding.
Let's talk about your music strategy NOW ! Located in Belgium, ColorWorld Studio is a fully-equipped production house and studio offering professional production, recording, composing and mixing in a comfortable and creative environment. The studio is equipped with a top-of-the line roster of gear to achieve the unique sound of each project we develop.
Our Mission
Helping brands engage and create meaningful connections with their audience. We offer solutions based on the characteristics of their own local market, while leveraging the power of entertainment, content and experimental marketing.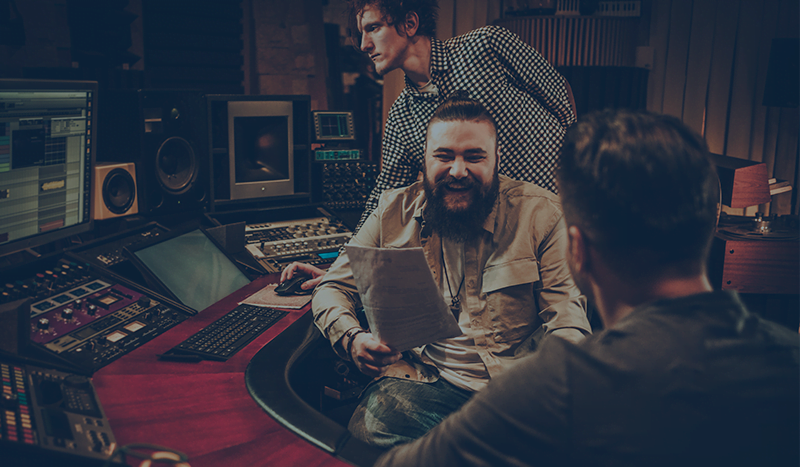 What we do
ColorWorld offers a unique approach to brand marketing. Whether your brand is looking to shift perception, reach a new generation, boost sales or build loyalty, we will help you define your voice in culture.
We think strategically and creatively to produce branded experiences and campaigns for clients around the globe. From long-form and short-form content to immersive events. Original compositions to live showcases. We don't do ordinary and neither should you.